A couple of years ago French street artists Murmure created a series called Garb(age) highlighting the issue of the vast amounts of plastic in our oceans.
Recently Art Vandelay Oslo held an exhibition of this work and raffled one of the pieces, generously donating the proceeds to Fjord CleanUP.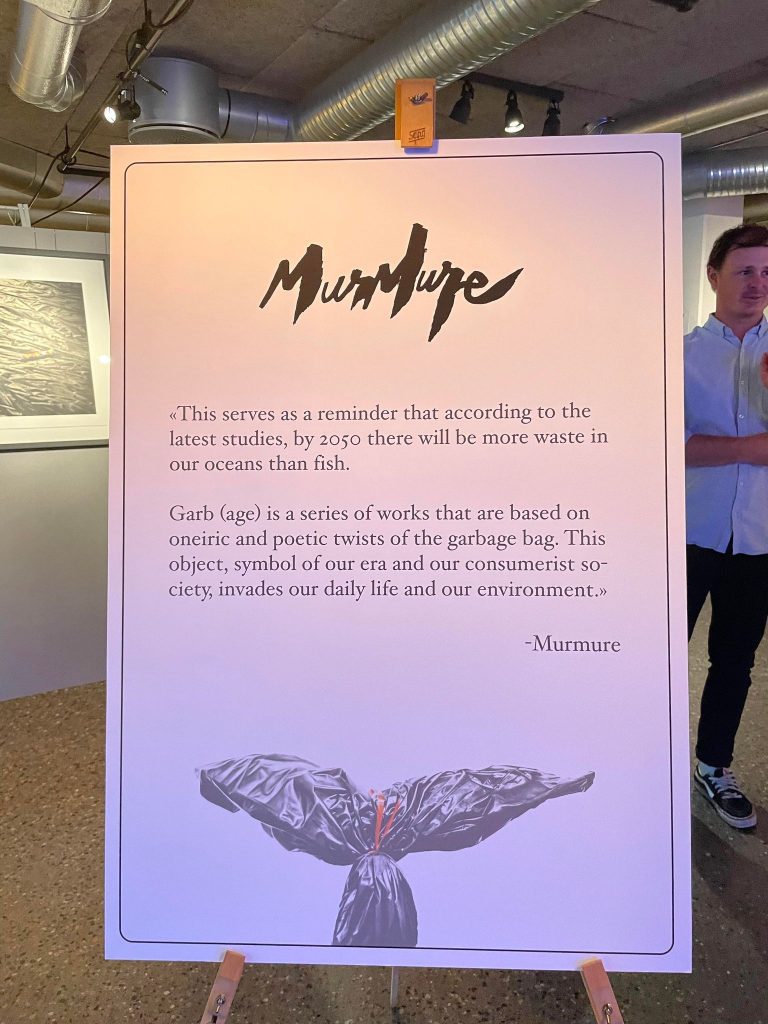 Representatives from the Fjord CleanUP and several of our regular volunteers attended the exhibition, where our Daglig leder, Cal Harvey, gave a talk about what our organisation does before the raffle opened.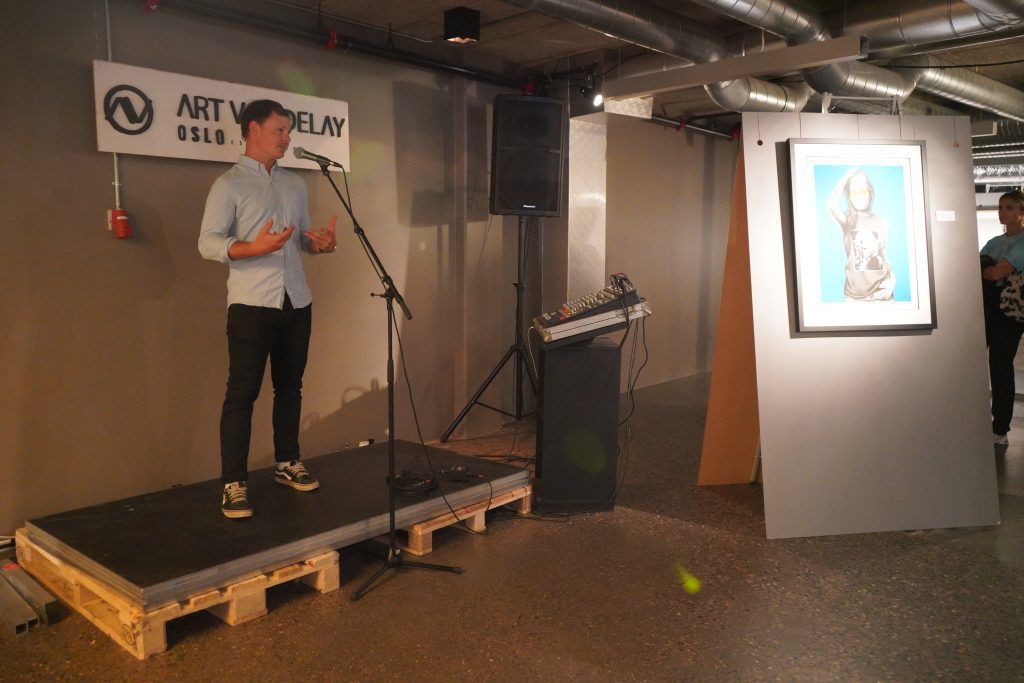 A big thank you to Art Vandelay Oslo and the incredible work of Murmure for raising 9628kr for Fjord CleanUP and helping our oceans.
If you have a creative idea of how your organisation can help raise money to help our cause please email info@fjordcleanup and let's see how we can collaborate!